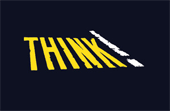 In the UK there is a road safety charity inititiave called THINK! It's one of the best initiatives that we've ever seen.
The messaging is on point, and the "marketing" materials that they put out for accident prevention are second to none.
Here's a video montage of their Tales of the Road campaign which focused on reducing children being involved and hurt in road accidents including a focus on child safety seats and restraints.
Find Out More About THINk!
For more information please visit their website which is http://think.direct.gov.uk/